See on Scoop.it – content curation in education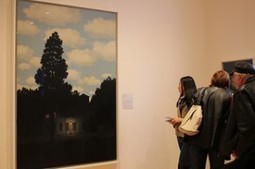 Authors answer questions about why they think the museum curator is the perfect model for today's educators (and students), and how you can become one too.
8 steps process:
#1: Find the most relevant, interesting content to incorporate into your classes. twitter, facebook and blogs.
#2: Filter the content and select the best resources. Diigo
#3: Add your own perspective and contextualize the content.
#4: Arrange the content in a manner that makes a point.
#5: Create the end product. Scoop.it, Storify, and Storyful, wikis and slides.
#6: Share your work. Slideshare
#7: Involve students in a conversation around the curated content. witter, Facebook, blogs
#8: Track and assess the curated content.
See on edcetera.rafter.com